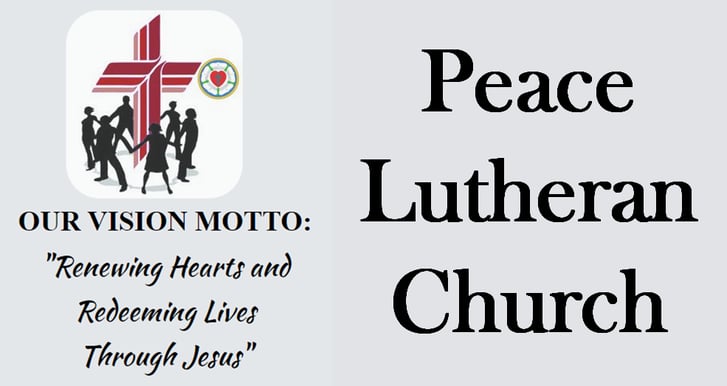 We are called to serve a community where opportunities are considered limited; the result is often a hopelessness, complacency, loss of value of self and others, and discontentment. This has led to lives enslaved by issues relating to the desire to escape life's hardships, and harmful "ruts" are formed, often deeply ingrained from one generation to another. Our vision is to actively pursue lifting people up from destructive ruts of thinking and living by exposing them to the renewing and redeeming power and love of Jesus Christ. We endeavor to also promote, help establish, and maintain "good ruts" for people's lives, characterized by hopeful faith, peaceful contentment, growing desire to do one's best and stand strong, and loving service. We will pursue these "good ruts"... for our own hearts and lives, as well as for our Quad Cities community. Our "2019 Vision Impact" Statement In addition to our regular activities as a congregation that help to "renew hearts and redeem lives through Jesus," we commit ourselves to the following goals as specific efforts to pursue fulfilling our vision this year, emphasizing...
MEANINGFUL RELATIONSHIPS:​ ​"RENEWING HEARTS" THROUGH JESUS
The "good rut" is being immersed in an ongoing study of God's Word, knowing what we believe and where it comes from. Being empowered by the Holy Spirit through His Word, we will continue the vigorous study of the small catechism in our adult Bible classes well into the year, realizing that the Reformation "Here I Stand" blesses both the believer AND those around us who are affected by that faithful stand. We will also strive to engage 8 new participants in Bible class / Sunday school, encouraging an ever-greater number of God's people taking His Word deeply into their hearts. We will commit to encouraging all to memorize 50 "golden nugget" Bible passages, one for each of the 50 years of our congregational history, for meditating on and storing God's Word in our hearts strengthens our faith and ability to apply God's wisdom and comfort to our daily lives and interactions. Because the blessing of being a collection of people working and growing together is affected so dramatically by how well (or poorly) we work together, we will provide a "booster shot" emphasis on the Peacemaker material we have studied in the past, helping us embrace and utilize the blessings of a "culture of Peace" together for both long-time and new members. We will offer our community a "Witness Workshop" that gives God's people specific help in how to share our faith with unchurched and "De-churched" people. Because there is a direct link between our renewed hearts and how we manage the resources God has entrusted to us, and because financial scarcity remains a significant deterrent to our stable and effective work as a congregation, we will this year administer a stewardship emphasis with a private-pledge-before-the-Lord component, urging everyone to take up, improve upon, or maintain Biblical first-fruits, proportionate giving for the work of the Lord.
"REDEEMING LIVES" THROUGH JESUS:
Appoint a special ad-hoc team to be a think-tank and inspiration for a balanced variety of special events & activities to celebrate our 50th Anniversary of Peace Lutheran this year. Since Thrivent Action Team events have shown a great ability to provide meaningful mission and ministry events that further our work together in both internal nurture and outreach to the community, we will strive to utilize 10 Thrivent Action Team seed money grants this year for helpful projects of outreach, education, and service. We will continue to provide and support the three community support groups that our church has begun offering: Griefshare for those who have lost loved ones; Divorcecare for those who have experienced the devastation of divorce; and Dave Ramsey's "Financial Peace University" , addressing Godly habits of financial management that frees people from the choking grip of money issues. These groups provide excellent help to both churched and unchurched alike, giving an opportunity for the Holy Spirit to impact people's lives. To continue fostering a "culture of generosity" and affirming the value of people in our community, we commit to providing 3 Community Events, with a special emphasis on "giving back to the community" in thanks to God for the privilege of being a church here in the past and still to come. Two of these will be something new and innovative to especially celebrate our 50th anniversary together with the community. In the spirit of generosity and love toward all people (not content to just "take care of our own"), we will also further the Gospel's influence in our times on a broader scale by selecting at least one international mission effort to promote and support with an all- congregational activity. We will partner with at least 2 community organizations to come alongside of them as they help with redeeming lives in our community As a specific larger goal of maintaining and improving the blessing of our ministry facility, we will 1) begin a special funding drive to replace the badly worn carpeting in the fellowship hall with something more durable, since this part of our facility has a large impact on our interaction with the unchurched in our community; and 2) strive to complete the lightbulb replacement project, switching over to L.E.D. lighting throughout the facility which saves on electricity and maintenance cost/time.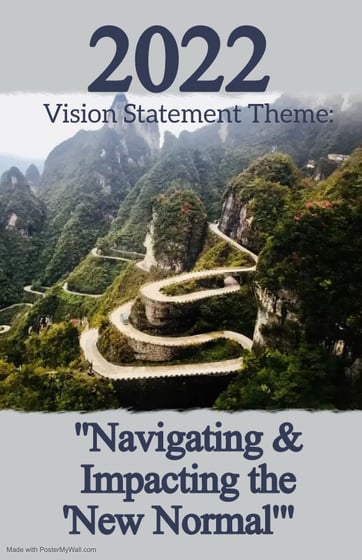 "Do not conform any longer to the pattern of this world; but be transformed by the renewing of your mind. Then you will be able to test and approve of what God's will is– His good, pleasing, and perfect will" (Romans 12:2)

"I will free you from being slaves to them, and I will redeem you with an outstretched arm.... I will make you my own people, and I will be your God" (Exodus 6: 6 - 7)